Top 5 Most Frequent OSHA Violations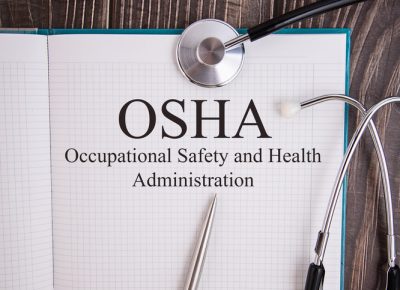 Let's look at the most frequent OSHA Violations. For companies that wish to avoid employee injury and workers compensation claims—or worse, penalties from the Occupational Safety and Health Administration (OSHA)—here are the top five violations in 2019, the most recent year reported.
1. Lack of fall protection
2. Inadequate hazard communication standards
3. Scaffolding violations
4. Lockout/tagout failures
5. Improper respiratory protection
These tips may help your business prevent an OSHA violation and worker injury.
• Create your hazard communication plan. That's the first document requested by OSHA inspectors when they arrive.
• Be prepared for a spot inspection at all times. OSHA rarely notifies you of an inspection.
• Write, disseminate and practice a safety plan. Your insurer may offer templates for many of your risk exposures.
• Train well.
There are numerous online resources, including free programs from OSHA, and an agent/broker and insurer often can direct you toward great programs. Good safety practices, quick remedial responses when a violation is reported, and top-notch recordkeeping can do a lot to prevent serious workers compensation claims and punitive OSHA actions.
Contact Rettino Insurance for all your business insurance needs. We are happy to give you a comprehensive quote for business insurance and explore extended coverages. We are also a great resource for answering all your insurance quastions.
Request A Quote Today