ADA Accessibility Claims Are on the Rise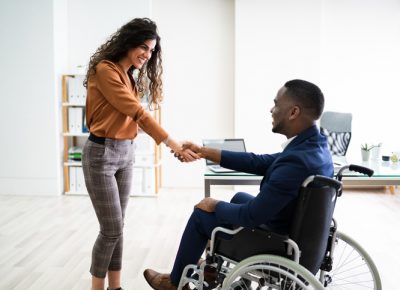 Claims alleging that organizations don't comply with the Americans with Disabilities Act are on the rise. As plaintiffs' attorneys aggressively target both public and private entities, arguing a lack of ADA compliance, businesses and nonprofits face expensive litigation. Making matters worse, business owners policies and other liability coverage may exclude protection for such non-employee complaints.
Many plaintiffs focus on the accessibility of an organization's website. Websites designed for use in the United States must provide accessibility to all in accordance with Title III of the ADA. Accessibility can include transcripts for podcasts, captioning of photos, and other requirements. However, the questions of how far to go to make a website ADA compliant and what determines that a site is accessible both remain up in the air. In the web industry, there are currently no specific ADA website standards.
An employment practices liability insurance policy with third-party wrongful acts coverage can help. Legal fees, settlements and judgments are covered; however, if owners must retrofit buildings for accessibility or redesign websites, which are frequent ADA demands, the policy won't cover those costs.
Rettino can get your business an employment practices liability insurance policy Call for a Quote Today!