A BOP May Be the Right Fit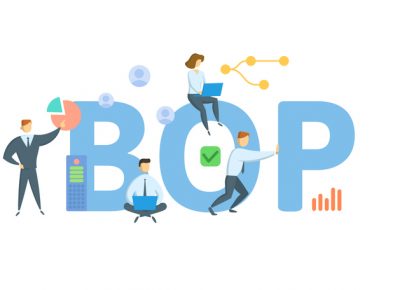 The business owners policy (BOP) may be one of the insurance industry's most versatile insurance policies and just the right protection for your small business. As a "package policy," it combines several coverages, often tailored to your industry, including those described below.
What is covered in a business owners policy (BOP)
Property insurance – The BOP protects owned or leased properties from losses due to common perils, such as wind, fire, theft and vandalism.
Liability coverage – Whether guests get injured on your premises or your workers damage someone else's property, a BOP will provide basic coverage for your legal defense or a claims settlement. If the following coverages are not included in your BOP, you often can add them.
Business income coverage – A covered loss, like one from a fire, can close your building for an extended renovation time. Many small businesses fail after such an event. When you cannot conduct business after a covered loss, business income insurance can help replace business income and cover extra expenses such as costs for replacement equipment.
Crime coverage – Business owners must guard their company from theft by employees. Crime coverage can help protect your business assets and respond if an employee steals from one of your clients.
Data breach coverage – Some BOPs offer protection against certain data breaches. This can include notifying affected customers and paying to monitor their credit after an incident.
Equipment breakdown coverage – For businesses that rely on critical machinery, an equipment breakdown policy can provide essential money to repair or replace systems that fail. In many cases, business interruption losses are also included.
With no standard BOP form, each insurer offers slightly different coverage. Contact Rettino Insurance for all your insurance needs. We are happy to give you a comprehensive BOP quote for with the best rates and explore extended coverages.