Factoring Insurance Into Your Business Costs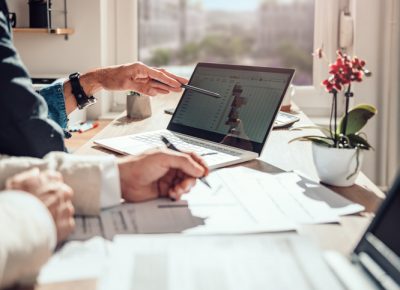 Get a quote on all your insurance coverages as part of your new business startup plan.
We live in an entrepreneurial age. Many smart people have a great idea for a business, but many businesses must also close their doors within the first year due to unexpected expenses or not generating enough revenue to cover costs they didn't plan for.
Avoid this trap by considering some important points before opening your business.
Your insurance agent can help you with your overall business plan by providing a quote on insuring your property, your employees, your business autos, and your company's liability exposures. That initial consultation might open your eyes to concerns you hadn't even thought of but that the agent knows well from years of insuring companies just like yours.
If you are contemplating leasing office space or equipment, make sure you review your lessor's insurance requirements with your agent as part of your planning process. If you plan to be operating from your home, you should coordinate your commercial insurance with your homeowners insurance so there are no issues in the event of a claim. Some insurance companies can write both your commercial and personal policies; consider this option since it can prevent conflicts if you should have a claim.
Talk to us about coverage for your business and let us help lower your risk and exposure to claims. Contact Rettino Insurance today for free review of your coverage. We will even shop your policy to get you a better rate.