Employees Who Use Personal Vehicles for Work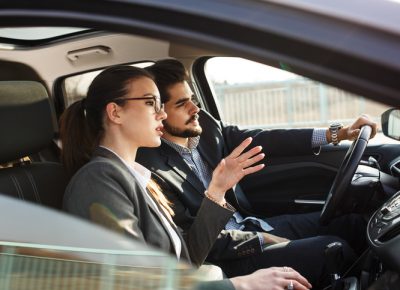 Are employees who use personal vehicles for work covered? Let's dig deeper and look at some scenarios. If your business doesn't own any automobiles but your employees periodically run errands or do other business using their personal vehicle, you have some special commercial auto considerations. Your employees' personal auto insurance may cover intermittent use of their own vehicle for work purposes, such as going to meetings or picking up supplies. But take caution: the items transported might not have coverage.
If the driver is in an accident and valuable cargo—a business computer or other equipment or product—is damaged or destroyed, your company might find there is no insurance payout for that loss.
Coverage for Employees Who Use Personal Vehicles for Work
A non-owned business auto policy might be a good solution for your company. Depending on the driving duties of your employees who use personal vehicles, this coverage is often a good investment that protects your company from uncovered liability and property loss exposures.
Talk to us about coverage for your business and let us help lower your risk and exposure to claims. Contact Rettino Insurance today for free review of your coverage. We will even shop your policy to get you a better rate.