Snow Removal Liability Concerns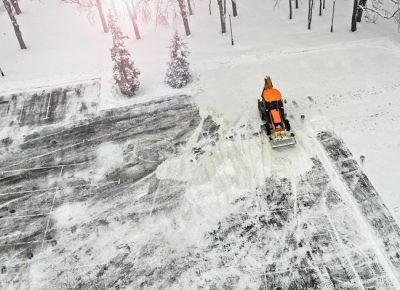 Snow removal companies need to have proper coverages in place. Poor coverage for snow removal businesses can cost you. When you're plowing snow, the last thing you want to think about is how one hidden car could eradicate an entire job's earnings. But snow removal companies face such liability risks with every outing. From sliding on an icy hill to crunching a vehicle concealed by a snowbank, snow removal contractors need insurance protection. And your risks don't end with an uneventful road or parking lot clearing. If your work creates a hazard, such as an icy patch or drain blockage, you could be sued for any resulting injury or property damage.
But it's not only liability concerns that jeopardize your earnings. Your equipment and vehicles could easily be ruined or put out of service, causing property losses and business income cessation. The good news is insurance for snow removal companies provides protection in all these cases. A combination of business auto, equipment coverage, general liability, professional liability, business interruption, and workers compensation insurance can be bundled or secured as separate policies to keep you from catastrophic financial loss.
If your company does landscaping/lawn care in the warm months and snow removal in the winter, your agent or broker can set you up with a policy that covers your activities year-round. Contact Rettino Insurance for all your business insurance needs. We are happy to give you a comprehensive quote for with the best commercial rates and explore extended coverages.