Improving the Safety of Your Commercial Fleet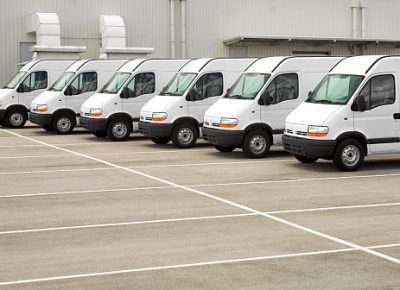 Improving the safety of your commercial fleet can lower your costs and more importantly protect your employees and the general public from injury. Commercial fleet experts believe the number of accidents involving large vehicles (like trucks and buses) could be reduced by as many as 63,000 annually through the installation and use of some tech-based components, including telematics, cameras and driver assistance.
3 Ways Technology Can Improve Commercial Fleet Safety
Telematic devices are installed on the vehicle and track driver behaviors. They send data on those behaviors to the insurer and possibly the commercial fleet manager. The data can reveal bad habits such as hard braking, rolling stops, hard acceleration, and disobeying speed limits. The installation of such devices is now common in vehicles of all makes and models.
Outward-facing cameras can provide helpful training and visuals to complement the data collected by a telematic device. The installation of such devices is not common in fields outside of commercial trucking.
Driver assistance features can be incorporated to reduce collisions. Using cameras, mirrors, electronic sensors and radar, these safety devices minimize blind-spot accidents, apply brakes when an obstacle is detected, and sound alerts when lane swerving occurs, along with multiple other hazard-avoidance aids. They are available for cars and trucks, as well as vehicles and machinery for agriculture, construction and mining. As technology develops, it will become easier to assist commercial fleets of all types in improving driver training and safety programs and reducing accidents.