Cyber Risks Intensify in 2021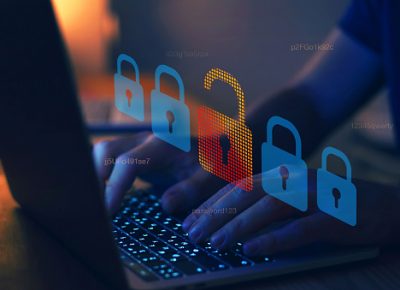 According to experts, 2021 brings increased cyber risk and, with it, a crucial need for the right cyber risk insurance.
The pandemic "exponentially increased" cyber attacks across all industries as employees worked from home, according to Security Boulevard, a cyber-security consultancy. In fact, a ransomware attack affects today's businesses every 11 seconds, the firm reports. This year is no exception, with ransomware attacks predicted to cause damages of $20 billion, 57 times higher than in 2015. Every company is at risk, large or small.
If you're relying on your business owners policy for protection from cyber losses, you might not have adequate coverage. In fact, many basic commercial insurance policies exclude cyber incidents. You most likely need specific cyber coverage. There is no standard cyber policy—every insurer drafts its own language and applies different exclusions—so look to your insurance agent or broker to help you find one that suits your unique risks.
A business should also consider the non-insurance items related to cyber risks.
• Do you have an IT team?
• Does your data get backed up (and how often)?
• What types of encryption/protection do you use?
• Does your IT service do "mock" cyber-threat emails and monitor responses from employees?
Second, your business should consult with an insurance agent or broker who knows about cyber risk insurance. The application for such coverage is often very telling and can reveal your areas of weakness and strength. While there are different coverages in the cyber field—liability, ransom, physical damage, etc.—there is an essential principle accompanying all of them: risk management.
One of the greatest benefits of securing cyber insurance is the array of services available, so ask about cyber consulting services and incident response. With those and good coverage, you should be prepared to beat cyber criminals.
Contact us to learn about cyber liability insurance for your business.