Storm Debris Might Not Be Covered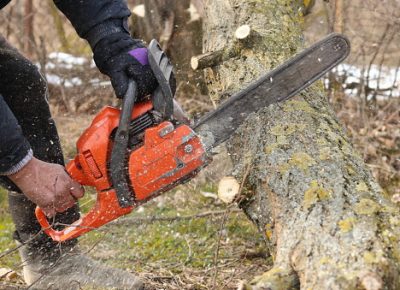 Let's examine storm debris on commercial properties. If strong winds cause a tree to fall onto your building, cause structural damage, or leave debris scattered across your premises (some of which is preventing full access to your parking area), will your commercial property policy cover the costs of cleanup?
Standard business property insurance includes coverage for wind damage, but the cost of debris removal is typically limited and may be excluded based on a few factors. For example:
What kind of storm debris is it?
With few exceptions (e.g., underground pipes, pollutants), debris that was part of your damaged building, such as siding, roof tiles or framing, is covered property, and your policy will contribute dollars for its removal from the premises. However, other types of debris, such as building materials from someone else's property or trees, are not considered covered property under your policy, and removal will be significantly limited or excluded.
What event created the storm debris?
Any coverage for the costs to remove debris is available only if the event that created the debris is one that is covered by the policy. For example, if the debris is created by flooding, the policy would not pay to remove it from the premises since flood damage isn't covered by a standard commercial property insurance policy.
What if the event caused a total loss?
Major storms can result in a total loss, which could mean there is no money left in the policy specifically to pay the cost to remove the debris from the premises, though some policies may contribute a limited amount of dollars to pay the cost to remove debris. Check your coverage.
It is possible to purchase additional debris removal coverage, and in some cases, you may be able to include the removal of hazardous materials. Also, ask your agent or broker if you have business income loss protection in the case that debris prevents normal operations.