Homeowners Insurance in Mays Landing, NJ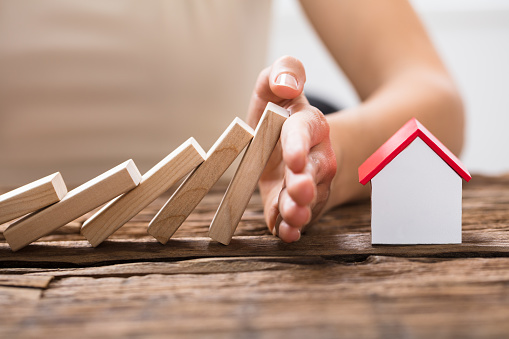 At The Rettino Group, we are the premier provider of homeowners insurance in Mays Landing, NJ. Our office is based here in town, and we provide our clients with the best possible insurance coverage at the best prices. We shop from a variety of top rated AM Best companies to find the ideal coverage for your home and assets. If you are seeking quality coverage for your Mays Landing home, contact our advisors or visit our office just minutes from the Atlantic City Expressway.
As you surely know, homeowners insurance isn't just to protect against fire. It's wise to review your homeowners insurance policy and ensure that not just your home structure is covered but also that your assets are covered as well. The Rettino Group can find an affordable policy for you that protects all of your valuable possessions, at an affordable price.
We help find insurance for Mays Landing homeowners in multiple forms:
Physical Structures. Homeowners insurance isn't just for your home itself; you want to have additions covered too, such as your shed, garage, or outdoor property. Be sure that you have coverage that protects them.
Personal Liability. If someone suffers bodily injury in your home or on your property, through a slip and fall or other accident, you may be facing liability through negligence. Be sure that you are covered in the event of having to pay medical bills and damages.
Personal Affects. Your home's physical structures and additions aren't your only things of value; you may own antiques, fine art, valuable collectibles such as sports cards, or high end electronics equipment. We can help you insure your additional assets as well.
Let The Rettino Group be your provider for homeowners insurance in Mays Landing, NJ. Call our office today, or use this online form to request a quote and get started. We can help you find the homeowners insurance you need at a price you can afford.